FIRSTLY APOLOGIES FOR THIS ANOUNCEMENT TAKING SO LONG!!!
CONGRATS TO OUR WINNER CHOSEN AT RANDOM
FOR THE JAN/FEB CHALLENGE
ENTITLED BUTTONS AND LACE

ENTRY 6 - KAREN ARNOLD
WITH HER BEAUTIFUL CARD BELOW
CONGRATS KAREN, PLEASE CONTACT US ON THE EMAIL BELOW OR VIA OUR FACEBOOK PAGE. A HAMPER OF FLOWERS IS WAITING FOR YOU! AS WELL AS OUR "IM A WINNER BLINKY"
THAT YOU CAN ADD TO YOUR BLOG.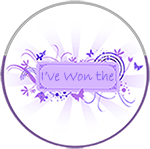 FEB/MAR BLOG CHALLENGE WILL BE ENTITLED "BABY", AN INFO MESSAGE WILL GO UP TOMORROW ABOUT THIS.
sweetlilacblog@yahoo.co.uk