"BLING IT UP"
BLOG CHALLENGE WINNER
CONGRATS TO OUR WINNER CHOSEN AT RANDOM
FOR THE AUGUST/SEPTEMBER CHALLENGE

ENTRY - ELENA F
WITH HER BEAUTIFUL BOX BELOW
ELENA HAS USED OUR BLOSSOMS AND ROSES BEAUTIFULLY.
CONGRATS ELENA, PLEASE CONTACT US ON THE EMAIL BELOW OR VIA OUR FACEBOOK PAGE. A HAMPER OF FLOWERS IS WAITING FOR YOU! AS WELL AS OUR "IM A WINNER BLINKY"
THAT YOU CAN ADD TO YOUR BLOG.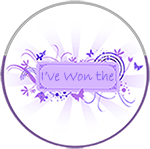 PLEASE TAKE A LOOK AT ALL OF THE ENTRIES BY CLICKING ON THE LINKS ON THE CANDI ANOUNCEMENT POST BELOW.
ALL OF THE ENTRIES SHOW OFF OUR FLOWERS BEAUTIFULLY AND WE ARE VERY GREATFUL THAT YOU ALL ENTERED. PLEASE REMEMBER TO DO SO AGAIN THIS MONTH!! AND DONT FORGET TO TELL A FRIEND OR TWO TO DO SO ALSO!